Second AGM IFKO 2016
14 March 2016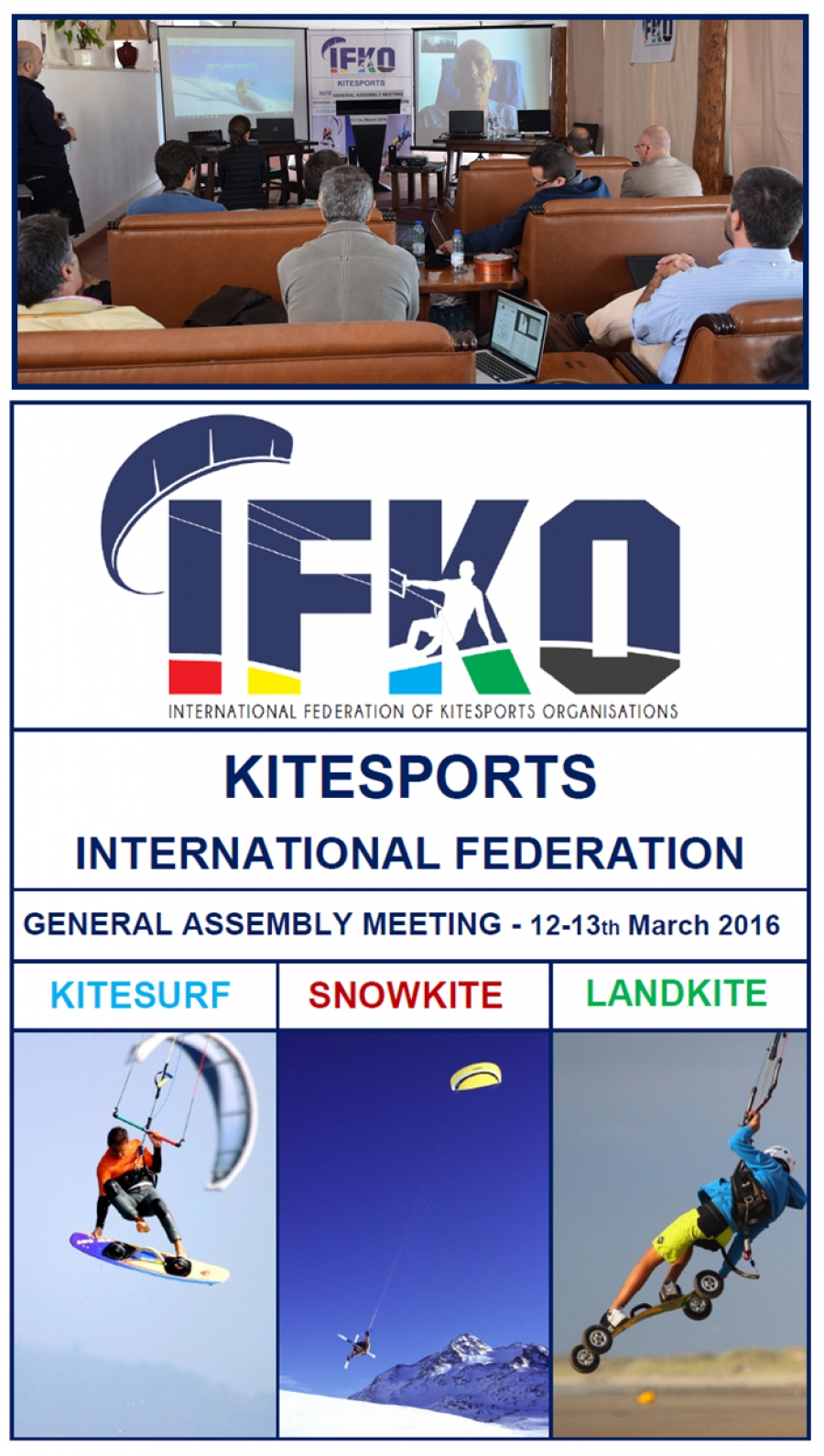 Second AGM 2016
The 2nd IFKO General Assembly Meeting took place last weekend 12th & 13th March at Muchaxo Hotel, Guincho, Cascais, Portugal, and the Agenda was:
- 14:30-17:30, Saturday, March 12th, 2016:
1. Opening of the Meeting with registration and welcomes;
2. Call to Members;
3. Reading of the Agenda;
4. Speech by the President of IFKO;
5. Approval of minute of the foundation General Assembly;
6. Presentation of activity reports of the Working Committees;
- 15:00-17:30, Sunday, March 13th, 2016:
7. Admission of new Members;
8. Presentation of financial matters;
9. Affairs presented for information;
10. Matters brought of meetings between Members;
11. Presentation of date and place of next General Assembly;
12. Other.
The content of the meeting will be shared in a week to all kiteriders in the world.
The spirit of the meeting was:
KITERIDERS TO KITERIDERS.
LET´S BUILD OUR OWN SPORT.
UNITE AND PROTECT THE INTERESTS OF KITERIDERS & ORGANISATIONS.
Accomplished.